Karla has been busy making new music with Robby Benson! And Ellen Foley!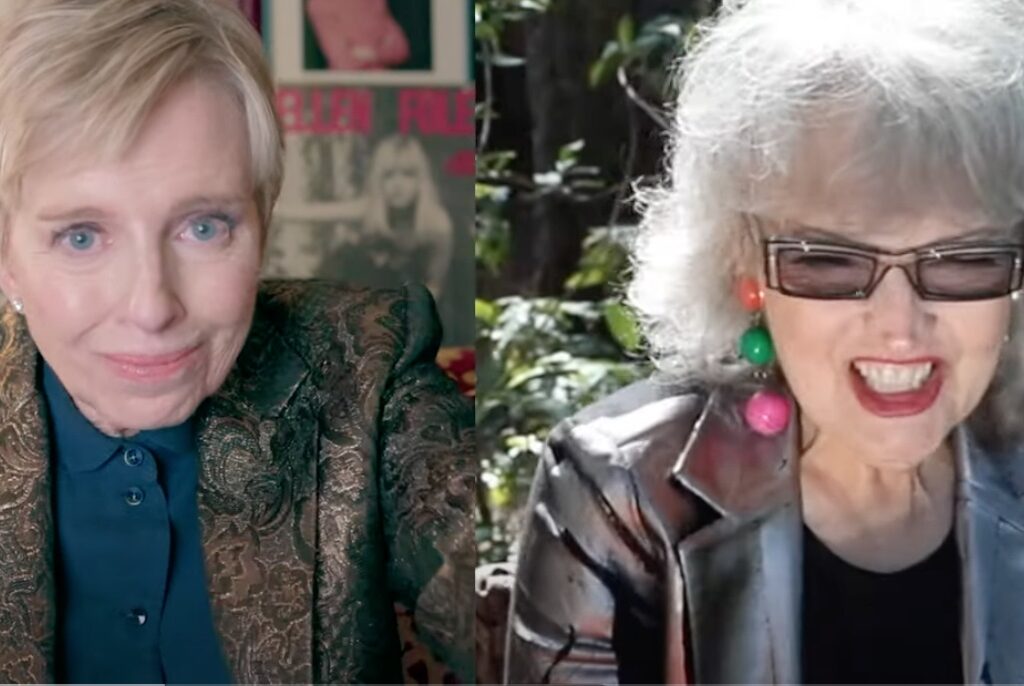 Watch Karla DeVito duet with Ellen Foley on Youtube
Just a couple of ol' Rocker Babes sitting around singing?!?
It was at Pat Cerasaro's 54 Below in New York City in 2015 when Karla DeVito and Ellen Foley performed for their beloved Jim Steinman and finally got to chat a gazillion years after "Paradise By the Dashboard Light" — the song that first brought each of them notoriety with its release in 1977 (Ellen sang it on the album) and then the Bat Out of Hell world tour and video when Karla performed it live with Meatloaf & Steinman.
Now Karla and Ellen sing Paul Foglino's song "I'm Just Happy to Be Here" on Ellen's new album Fighting Words (released 2021).
The video was directed by Ryan Savini. Robby Benson shot all footage of Karla near their home in Oregon. Ellen performed for the video at home in New York City.